Digital health is at an interesting point in its evolution. Not only are some providers and payers connecting patients and members with apps and connected devices but also pharma companies are collaborating with startups and growth stage companies to develop applications to address challenges such as medication adherence. But which groups are further along in the adoption of these tools beyond the pilot phase? And how can the data these tools generate be harnessed for the greatest benefit?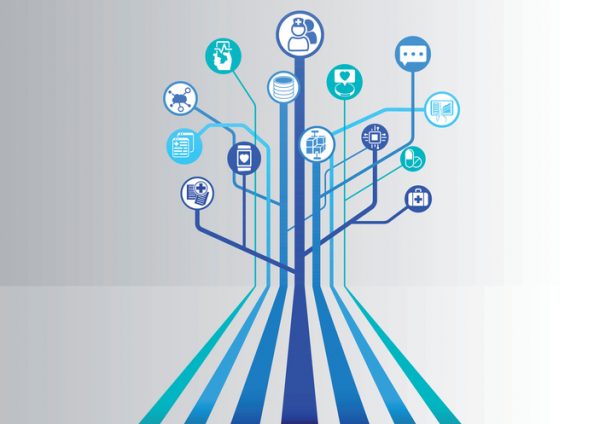 Those were some of the questions addressed in a media roundtable at Veeva System's Global Commerical and Medical Summit with Daniel Gandor, the head of Takeda Digital Accelerator U.S., and Stephen Davies, research director on Gartner's healthcare team, spoke with Arno Sosa, Veeva vice president of product strategy.
Asked whether companies like Takeda would be able to deliver a better digital experience to healthcare professionals or patients, Gandor said having integrated solutions is key. He added that some products could enable earlier intervention for patients by flagging up changes in their health earlier.
Gandor highlighted two examples of how Takeda has been experimenting with digital health tools. A virtual reality program to help physicians explain inflammatory bowel disease to their patients and provide a way for patients to explain to physicians what was going on their gut also helped sales reps make inroads with customers for Takeda's IBD products. The program involved taking a costly technology and making it available to the masses by working with Google Cardboard and smartphones, Gandor said.
Takeda Digital has also used wearables in clinical trials to monitor patients and analyze their health data for a period of time.
Asked what it would take for digital health to stop being an experiment and get mainstream adoption from pharma companies like Takeda, Gandor responded in an email following the talk.
"For digital health tools to truly become mainstream they must be integrated within the overall patient experience, provide tangible value for customers, and have credible, scientific evidence proving that value," Gandor said in email after the talk "When these tools are embedded earlier within the R&D process, it creates an opportunity to not only capture this evidence but potentially fundamentally change what the solution for patients might be.
"To see solutions that might result in completely new business models for our industry, I believe the approach has a higher likelihood of being disruptive when considered as early upstream as possible. Digital health tools can also certainly be added onto products on the market, and there are quite successful beyond the pill initiatives out there. Ultimately a balanced and simultaneous approach will help drive digital health tools to become more mainstream over time."
The challenge of products generating lots of data to gain insight into the patient experience, such as measuring the effectiveness of certain drugs and treatment protocols over time, is that it's tough to integrate and contextualize all that data in one place. Despite the likes of Validic and other companies creating tools to de-silo that data from apps and connected devices, and for all the talk of the benefits of interoperability, health systems, electronic health record vendors and yes, pharma companies, tend to fiercely guard their patient data — de-identified and otherwise.
Davies noted a couple of challenges with the push by pharma, medical device companies, payers and providers to satisfy their hunger for data to produce insights on the patient experience. There's no one way patients can access this data. It can also be tough for healthcare organizations to take action from the insights they gain.